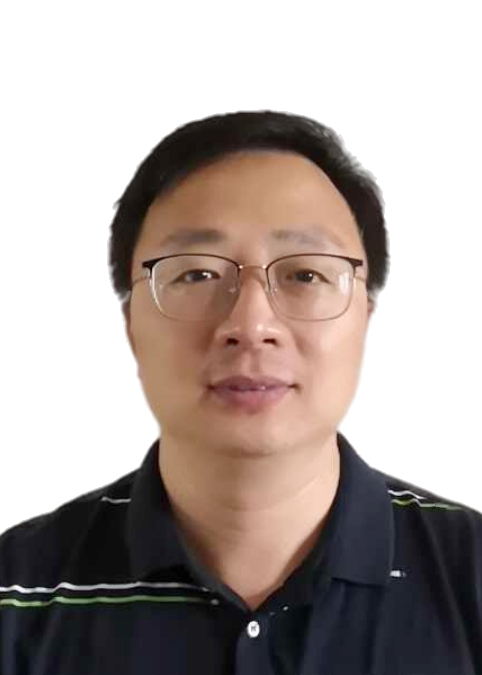 Assoc. Prof. Jianbo Qu
China University of Petroleum (East China), China
Title:
Fabrication and application of gigaporous medium for high-speed protein chromatography
Abstract:
The large-scale separation and purification of biological macromolecules lies at the heart of downstream processing in modern biotechnology. Up to now, liquid chromatography (LC) has been the most important technique at all scales of protein purification owing to its high resolution and mild separation conditions. During this process, chromatographic separation media always play a crucial role in the performance of LC. However, for conventional porous microspheres with normal diameters of 10-30 nm, the slow mass transfer rate is the factor that restricts their application in biomacromolecule separation. It is imperative to develop efficient separation media with high resolution, high-speed and high-capacity for a broad range of applications including pharmaceuticals, nutrition and health products, bioenergy, and environmental protection.
To solve this problem, we have recently developed several gigaporous separation media based on polystyrene microspheres for conducting high-speed protein chromatography, including gigaporous anion exchanger, gigaporous IMAC medium, thermo and pH-responsive gigaporous medium. These media exhibited low column backpressure, high column efficiency, high dynamic binding capacity and high protein resolution at high flow velocity. In order to circumvent the complex and laborious surface hydrophilic modification of polystyrene, gigaporous polystyrene microspheres/monoliths with hydrophilic surfaces were also developed by one-pot method. The hydrophilic gigaporous polystyrene microspheres/monoliths as base supports can be easiliy derivatized into various modes of chromatographic media, which are very promising in high-speed protein chromatography.
Research Area:
Gigaporous polymeric monoliths and microspheres for bioseparation; targeting drug delivery system; hemopurification materials
Research Experience:
Dr Qu Jianbo has completed his PhD at the age of 35 years from Institute of Process Engineering,Chinese Academy of Sciences. He is now working as an associate professor and director in Center for Bioengineering and Biotechnology, China University of Petroleum (East China). His research mainly focuses on the fabrication of gigaporous polymeric materials (microspheres and monoliths) as high-speed protein chromatography supports, multifunctional nanoparticles and porous materials, and controlled/living radical polymerization methods. He is the peer-reviewers of NSFC, Natural Science Foundation of Beijing municipality, Shandong, Zhejiang and Hubei Province. In addition, he has reviewed more than 100 scientific papers for academic journals, such as Journal of Chromaography A, Analytica Chimic Acta, Colloids & Surfaces, International Journal of Pharmaceutics, Applied Surface Science, etc. He has obtained 7 national invention patents, and published more than 50 papers in reputed journals such as Advanced Functional Materials, Macromolecules, ACS Applied Materials and Interface, Sensors & Actuators B, Analytica Chimic Acta, Journal of Chromaography A, etc.