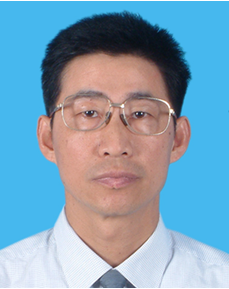 Prof. Cunyue Guo, University of Chinese Academy Sciences
Research Area:
Functional polymer-based materials
Research Experience:
Dr. Guo is a Full Professor in the School of Chemical Sciences, the University of Chinese Academy of Sciences (UCAS). He completed his Ph.D. thesis in Polymer Chemistry and Physics at the Institute of Chemistry, Chinese Academy of Sciences (ICCAS) in 2003. He joined ICCAS as an Assistant Research Professor and was promoted to an Associate Research Professor in 2006. Dr. Guo had a one-year research experience at the University of Greifswald, Germany as a Visiting Professor (2007-2008). He transferred to UCAS as an Associate Professor (2010-2016) and a Full Professor (2016-). Dr. Guo's principal areas of interest and expertise include functional polymer-based composites, olefin polymerization. The main goal of Dr. Guo's research programs is to develop high-performance thermoelectric composites, anti-freezing materials, and polyolefin elastomers.
Prof. Guo is a member of American Chemical Society, Chinese Chemical Society, and Chinese Materials Research Society. Dr. Guo is Deputy Editor-in-Chief of the Journal of New Industrialization (2016-2018), Lead Guest Editor (Special Issue) of International Journal of Polymer Science (2014), member of the editorial board of Nanoscience & Nanotechnology-Asia (2017-), member of the editorial board of Soft Nanoscience Letters (2011-). Dr. Guo has served as referees for 55 SCI journals including Advanced Energy Materials, Macromolecules, etc.. He also serves as an external reviewer of Natural Sciences and Engineering Research Council of Canada (2013), professional referee of National Natural Science Foundation of China (2003-), professional referee of China International Science and Technology Cooperation, Ministry of Science and Technology of the People's Republic of China (2009-), and professional referee of the project sponsored by the Scientific Research Foundation for the Returned Overseas Chinese Scholars, Ministry of Education of the People's Republic of China (2012-). Dr. Guo has 117 papers published and has contributed 33 invited lectures and conference presentations besides 23 patents.